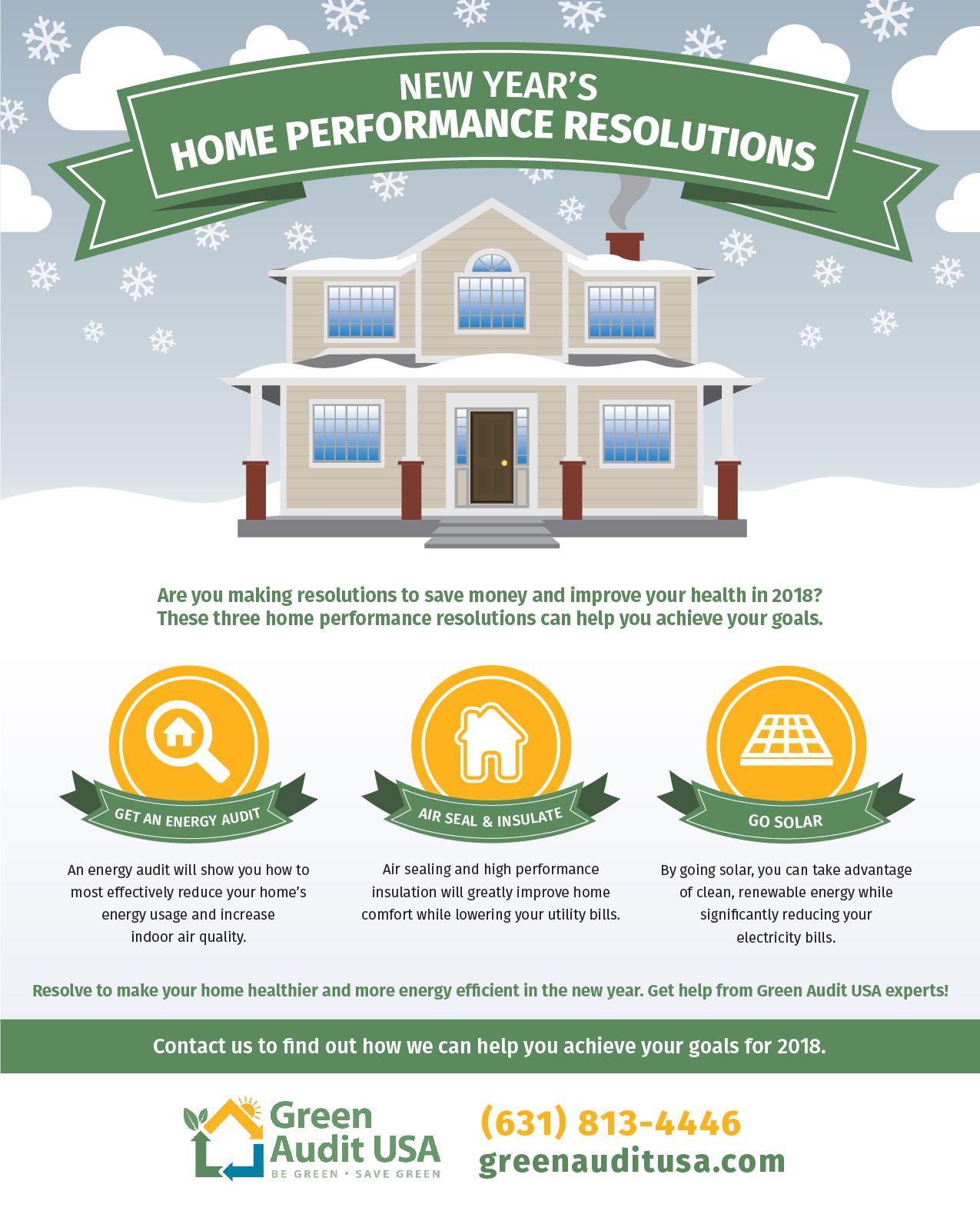 Are you making resolutions to save money and improve your health in 2018? These three home performance resolutions can help you achieve your goals.
Get an Energy Audit
An energy audit will show you how to most effectively reduce your home's energy usage and increase indoor air quality.
Air Seal & Insulate
Air sealing and high performance insulation will greatly improve home comfort while lowering your utility bills.
Go Solar
By going solar, you can take advantage of clean, renewable energy while significantly reducing your electricity bills.
Resolve to make your home healthier and more energy efficient in the new year. Get help from Green Audit USA experts!
Contact us to find out how we can help you achieve your goals for 2018.
(631) 813-4446
greenauditusa.com